Mapping of Resilience Initiatives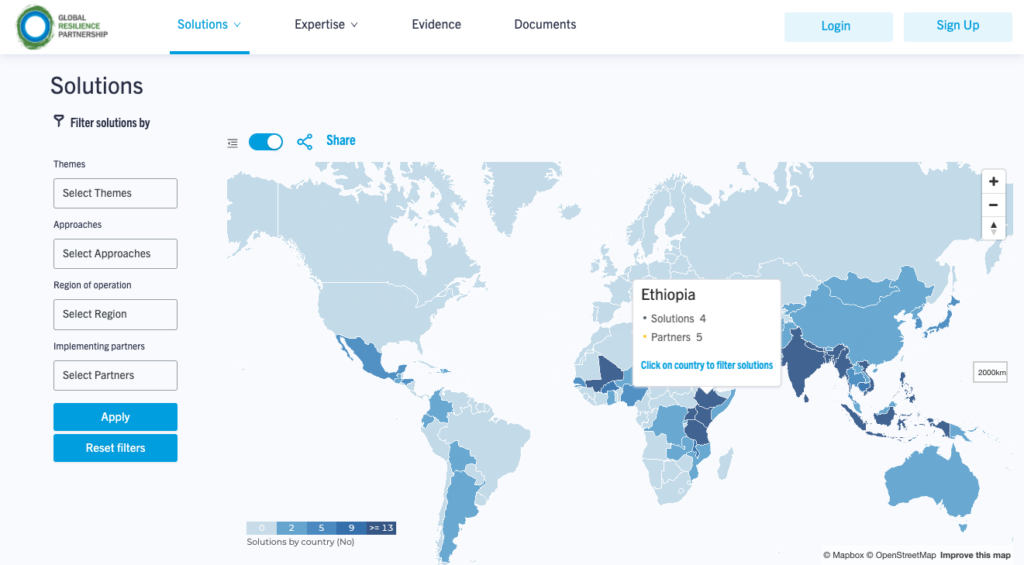 GRP has undertaken a Resilience Mapping of global and regional initiatives from funds, networks, alliances, partnerships, organisations to programmes and projects that either have a focus on resilience or cover some aspect of resilience. The initiatives mapped are summarised with a short description. Their objectives are grouped under the following headings: 

-Fund and financing facilities
-Networks, alliances and partnerships
-Organisations
-Programmes and projects

GRP welcomes corrections to any of these summaries in this document. These should be sent to info@globalresiliencepartnership.org 

GRP Resilience Mapping (updated 6 March 2020)

This mapping is also embedded into GRP's Resilience Platform, where you can also add new initiatives.