Policy Events & Convenings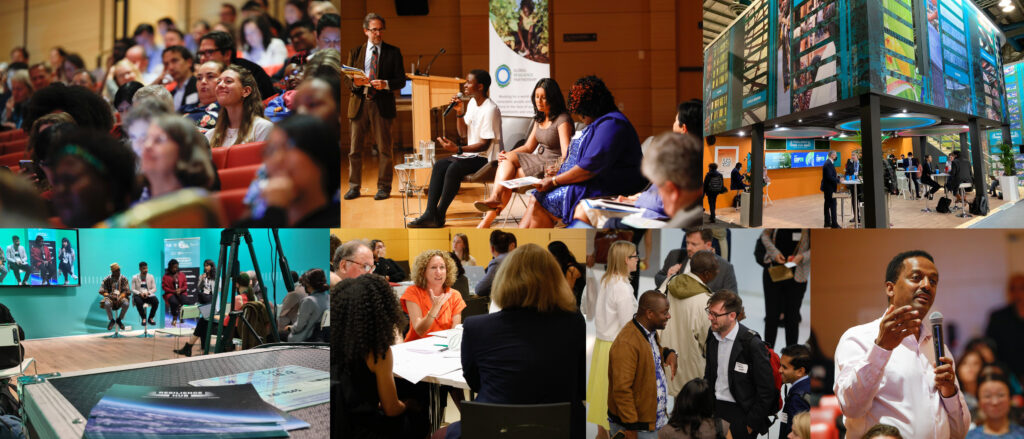 Radical collaboration through convening diverse voices on resilience action is key to accelerating ambition and action on inclusive and transformative resilience. In collaboration with partners, GRP convenes diverse voices at key regional and international policy moments throughout the year. The aim is to draw a red thread throughout these regional and international policy moments to strategically align these diverse voices in an inclusive and action orientated approach.
Convening diverse voices is not just about ensuring that lesser heard voices are heard, but that they are adequately acknowledged for their knowledge, experience and crucial role in local and global resilience action. A key focus is to amplify the voices from Least Developed Countries and communities on the frontline in these spaces, share knowledge and learnings, and accelerate action and ambition. We achieve this through extensive engagement with partners and by playing a strong role in steering and guiding the development of several key events. Noting that these regional and international events are not always easily accessible, GRP works with partners to progressively address barriers to access and prioritizes inclusivity and learning.
Notable regional and international moments throughout the year include:
This year's Climate Change Summit, COP27, will be held in Sharm el-Sheikh, Egypt from 7-18 November 2022, aiming to build more support than ever before for climate adaptation, resilience, and loss and damage. COP26 was a turning point where the focus on adaptation and resilience increased and we moved down the road to placing action on adaptation and mitigation on par to deliver a 1.5-degree resilient world. But the transformation from commitments into reality requires ACTION from the entire global community. This is the year to bridge that disconnect.
To learn more about the GRP's involvement in bridging this disconnect on the 'Road to COP27' and beyond, click on the specific events below or contact the policy team.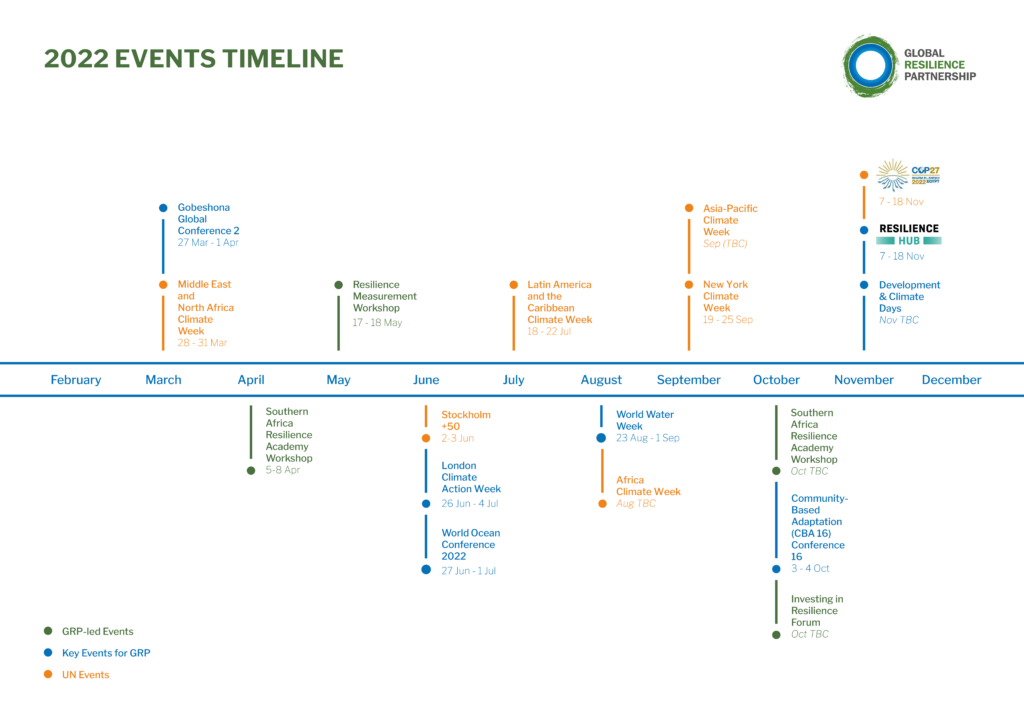 No results