Resilience Knowledge Coalition
To join the coalition's mailing list, please sign up here.
About the Resilience Knowledge Coalition (PDF)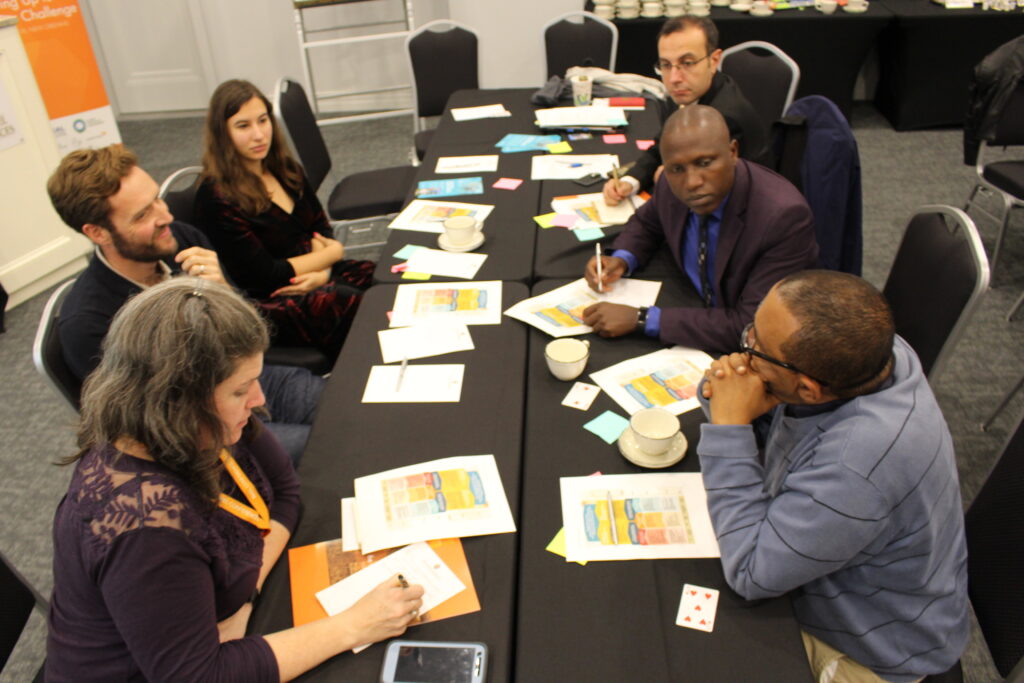 Taking a systemic and holistic approach required for adaptation and resilience building, implies that no one actor or organization has all the necessary skills, assets, knowledge and connections. A coalition for collaborating and sharing resilience learning is needed to support effective policies and programs. This focuses on regions and countries where it matters the most and tackle the most intractable challenges at the intersection of peace and stability, disaster resilience and food and water security. In essence, while collectively we have the knowledge on how to build a resilient future, it is not being effectively used to make an impact. This is the gap the Resilience Knowledge Coalition (the coalition) aims to address by providing access to knowledge, expertise, energy, innovation and collaborative learning elements.

The coalition enable stakeholders to access the latest knowledge and expertise on how to invest in resilience for development. The key actors the coalition engage with are practitioners, communities, investors, policy makers and knowledge partners. Stimulating collaboration and sharing learning among these actors will ensure that end-users are supported indirectly through evidence based programming. The coalition is co-created with organizations and stakeholders from the global south and north to support the robust design of resilience components of national, regional and global plans, policies, programs and investments to deliver positive impacts on human wellbeing, especially in Least Developed Countries (LDCs) and Small Island Developing States (SIDS).

Specifically, the coalition's objective is: To enhance the use of knowledge and best practice on resilience to shape policies, plans and investments in LDCs and SIDS to deliver a resilient future. The proposed purpose is: Getting the best knowledge and practice on resilience used to shape policies, plans and investments to deliver a resilient future. We will deliver this through three core functions with specific objectives:
Collaborate: Peer-to-peer learning, networking, and capacity building
Connect: Agile online platforms and virtual spaces for knowledge and convening
Apply: Incubating solutions, synthesizing evidence and getting knowledge into use
To join and learn more about the coalition, please sign up here.
Coalition News & Opinions