Latin American Regional Resilience Dialogue Outcome Document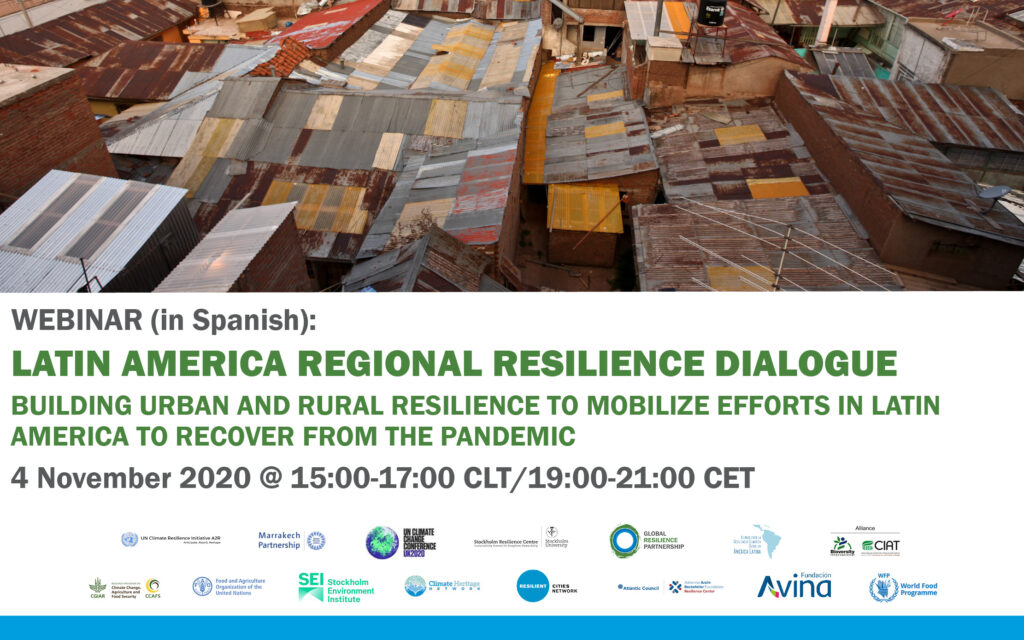 Top key messages for the High Level Champions from the dialogue to take forward to help advance ambitions in the run up to COP 26
Focus on actions that feed into regenerative economy as the new normal. Advocate for the urgency to scale up sustainable financing (public and private) that is flexible and that for reaches both urban and rural sectors
Implement Nature Based Solutions. There is no vaccine for social collapse If nature doesn't work, without ecosystems and biodiversity there is no chance for life.
Consistently direct attention and efforts at the most vulnerable, but without creating duplicative streams of work. Allow for space for inclusion of their priorities.
Consider inclusion and diversity in all of its dimensions: cultural, ethical, gender, biodiversity.