Watch the documentary produced by the ResilNam project on women, Ecosystem Based Adaptation, and flood resilience in central Vietnam. 
All in the Same Boat follows the lives of three women, Tran Thi Phong Tien, Le Thi Xuan Lan, and Le Thi Hoa. All the women have faced challenges in regards to flooding and recount their experiences in the documentary. They also attend and participate in training's about replanting mangroves and restoring ponds to improve flood resilience. 
ResilNam works with Ecosystem Based Adaptation (EbA) in coastal and urban areas around Hue City, Vietnam. "EbA includes the restoration and sustainable management of ecosystems to provide services that help adapt to to the adverse effects of natural hazards and climate change. " 
In the coastal areas around Hue City, 5 hectares of mangroves have been planted by local communities. In the urban area, 3 bodies of water in the historical center of Hue are being restored. Mangroves reduce the force of waves during storm surges, protect against coastal erosion, absorb 50 times more carbon than other ecosystems, and provide important breeding grounds for fish, prawns and crabs. The urban bodies of water, which were often used as a garbage bin, are being restored to increase their water holding capacity and quality. By replanting mangroves along the coast and restoring bodies of water in the urban area of Hue City, ResilNam is enhancing flood resilience.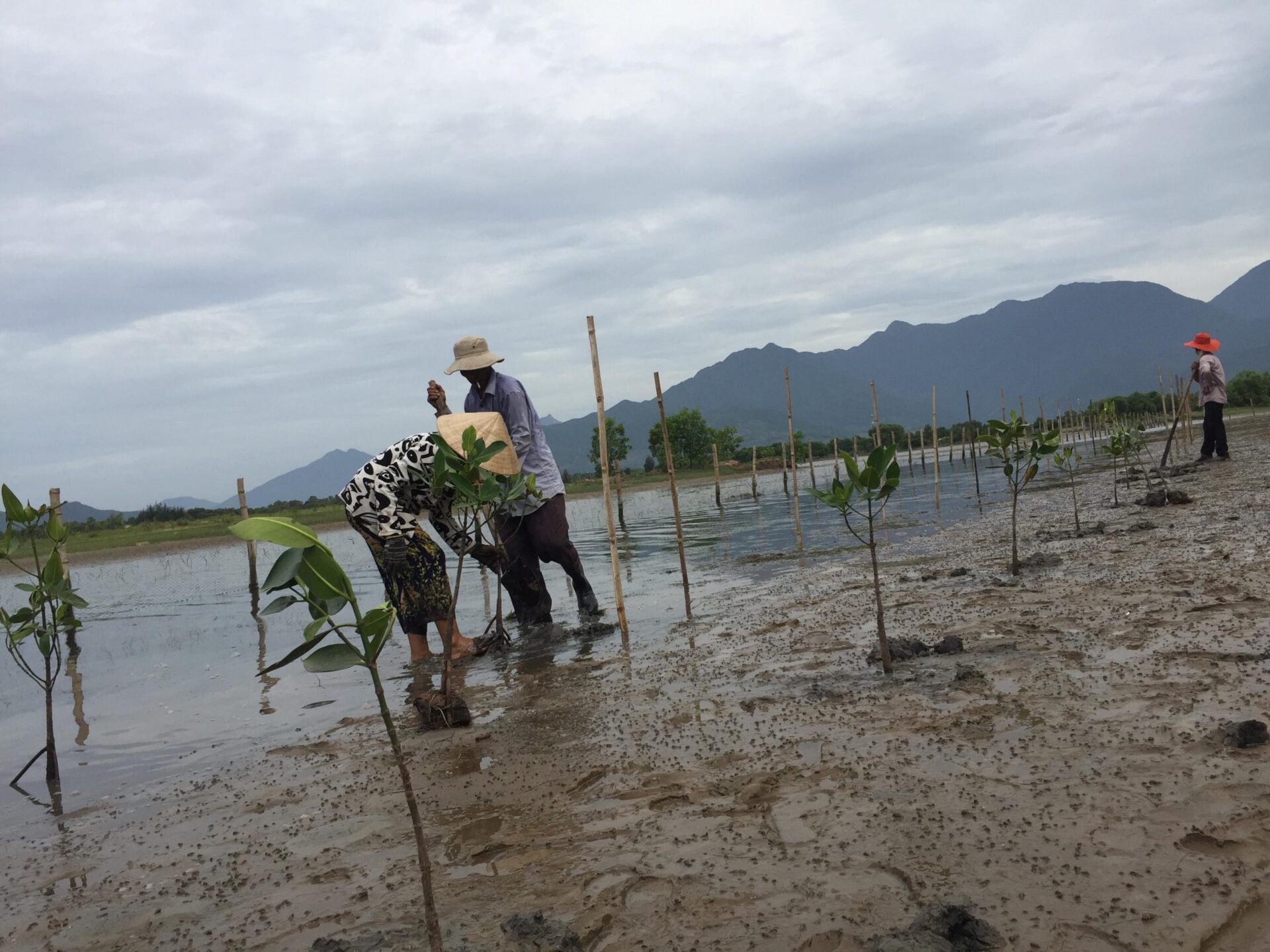 Watch the following animation to learn more about how ResilNam is working to enhance flood resilience in Central Vietnam.