In a world where the urgency to combat climate change has reached critical levels, the role of young innovators in shaping a sustainable future cannot be overstated. Africa, a continent known for its rich cultural diversity and untapped potential, has become a hotbed of creativity and entrepreneurship aimed at addressing pressing climate issues. At the forefront of this movement is the African Climate Innovation Challenge, a remarkable platform established by Green Africa Youth Organization (GAYO) and partners with a mission: to empower young Africans in making positive impacts within their local communities through entrepreneurial ventures and innovative solutions.
The event, The Final Pitch at Africa Youth Climate Assembly marked the culmination of this innovation challenge, where seven exceptional candidates, having undergone a rigorous three-month incubation process, presented their groundbreaking projects to the esteemed panel of judges. It was truly awe-inspiring to witness these innovative minds hailing from diverse corners of Africa present their projects, each tailored to address pressing climate issues within their respective countries and across the continent as a whole. The competition was intense, and the jury faced an undoubtedly hard task, as each initiative showcased remarkable creativity and the potential to drive meaningful change.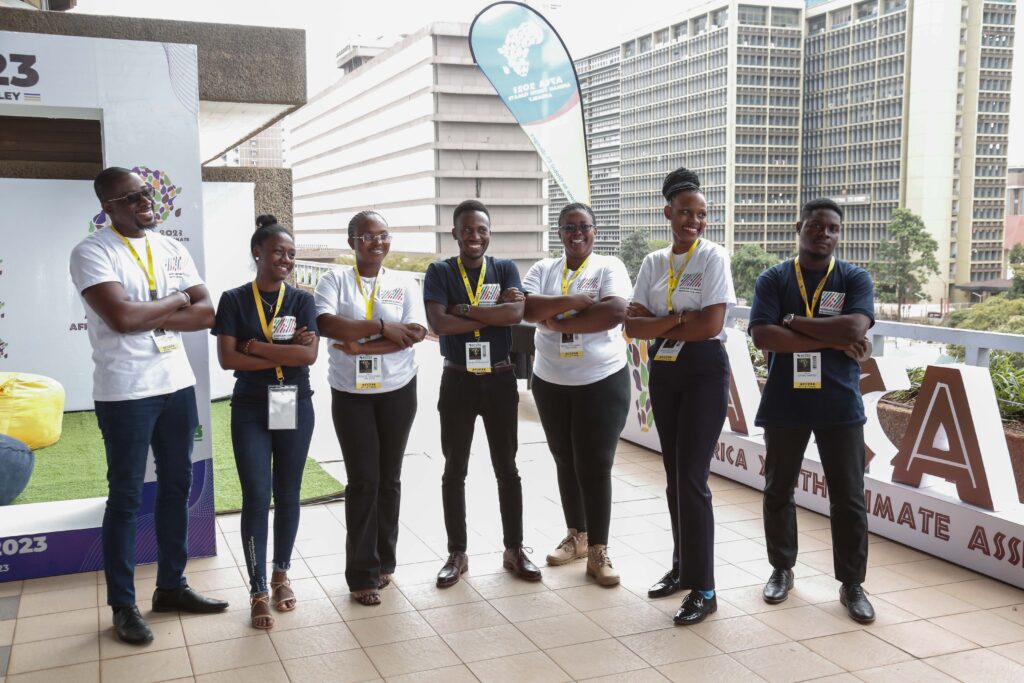 GAYO
Allow me to spotlight the winning projects which serves as a testament to the incredible ingenuity and commitment of these young innovators:
Asili Kwanza from Uganda offers sustainable cooking solutions to reduce wood fuel demand.
Low Altitude Maglev in Ghana captures CO₂ from the atmosphere and stores it underground while generating clean energy.
Algas Company in Madagascar cultivates seaweed to combat food insecurity and empower women.
Theseus Development in Ghana aims to create energy-efficient buildings using geopolymer technology.
Tyndall Credits in Nigeria utilizes IT to monitor and manage carbon footprints, promoting climate change mitigation through nature-based projects.
These initiatives showcase the incredible potential of young African innovators and their commitment to addressing climate challenges. Read more about the initiative here.
These remarkable projects not only highlight the immense potential of young African innovators but also serve as beacons of hope in the global battle against climate change. They remind us that, with determination, creativity, and collaborative efforts, we can address some of the most pressing sustainability challenges our world faces today. Congratulations to all the winners and participants who are actively shaping a brighter, greener future for Africa and beyond!
As we move forward, let us tread the path of innovation with unwavering enthusiasm, nurturing the ecosystem that will usher in a bountiful future for nature and people in the world.