Driving through the "land of thousand hills," we pass countless smallholder farms. Colourful clothing dots the land as farmers go about their daily tasks. Rwanda is known for its mountainous landscape, lush forests, biodiversity, and coffee. Agriculture is one of its main economic activities, with 70% of the population is engaged in it. Coffee, tea, potatoes, avocados, beans, and maize are some of their key crops.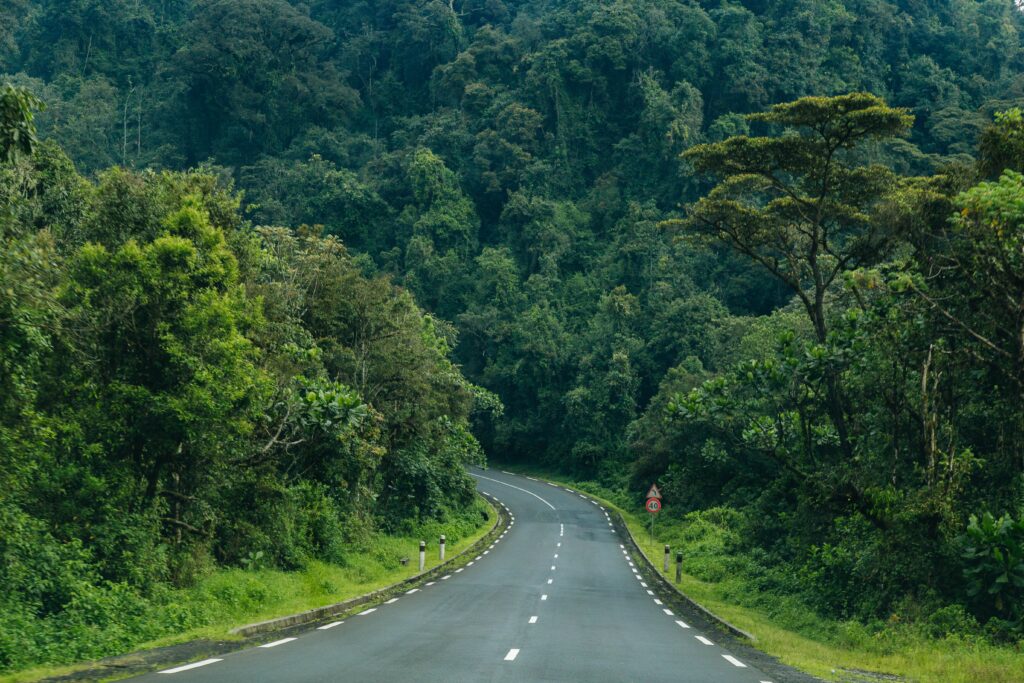 Faustin T / Unpslash
Rwanda, like most other countries, has been experiencing effects of climate change with the frequency and intensity of extreme weather events like droughts and floods increasing. The global agricultural sector is a major contributor to emissions and climate change. Hence, there is a need to support and bolster nature-positive agriculture that puts people and nature at the heart. Resilient agriculture that focuses on diversity, redundancy, and equity, rather than unsustainable production, lies at the centre of this transformation.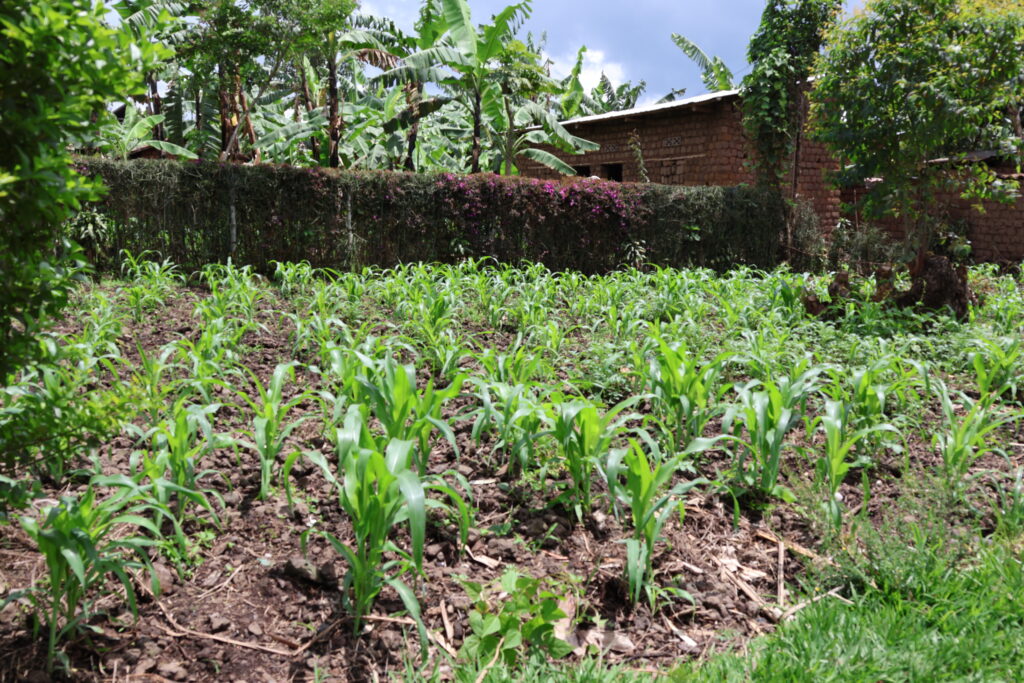 June Kimaiyo
Through GRP's Resilient Agriculture Innovation for Nature (RAIN) challenge supported by Shockwave Foundation and the Munich Re Foundation, we had the opportunity to visit VERMIFARM in Rwanda. VERMIFARM is one of the RAIN short listed candidates. They use vermicomposting to produce organic fertiliser from food and farm waste to give small scale farmers access to high quality organic fertilisers. VERMIFARM currently works with 200 farmers in the region.
Tracy Keza
Xavio Imbabazi, who is the VERMIFARM production manager, showed how they use vermicomposting to create organic fertiliser.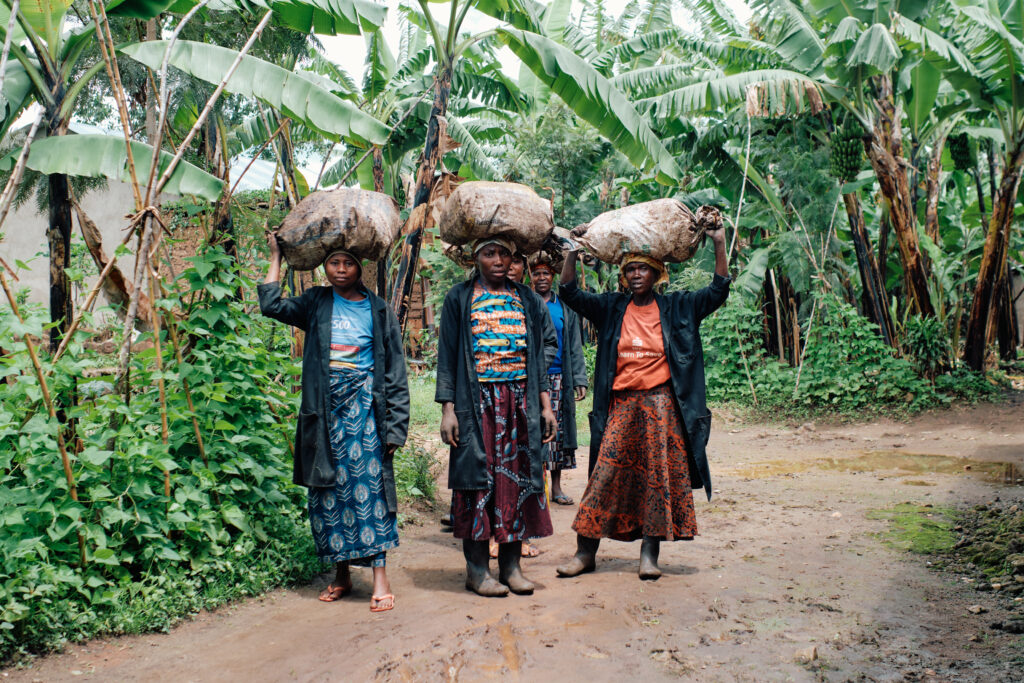 Tracy Keza
First, a group of day workers collects food waste from the nearby area and bring it to the fertiliser production space.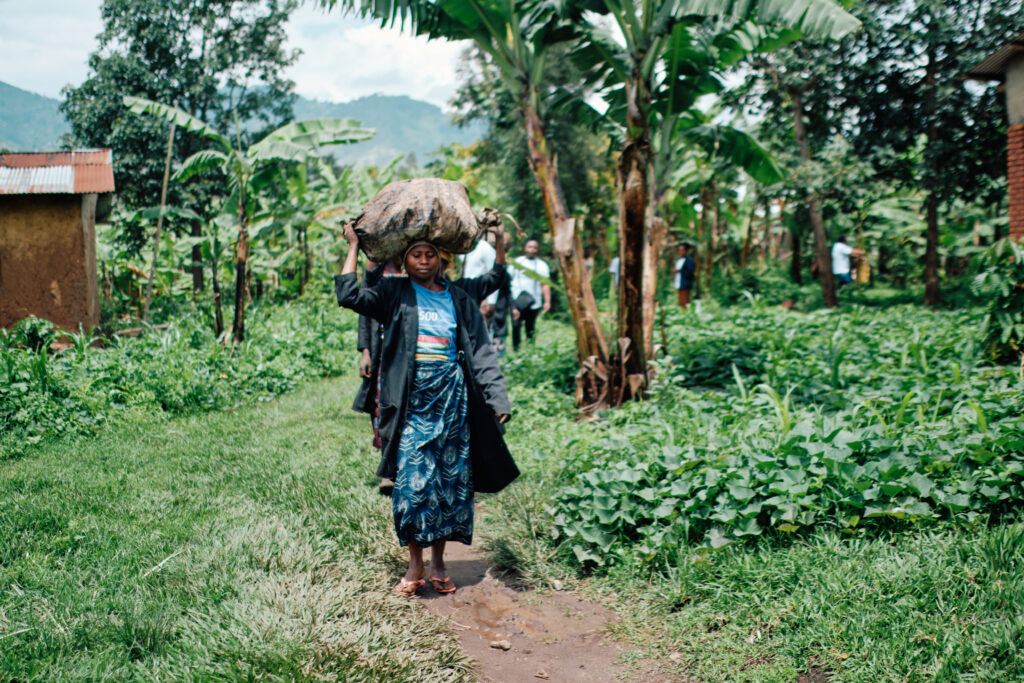 Tracy Keza
Tracy Keza
They put all the collected food waste into a storage pit until it is ready to be turned into organic fertiliser.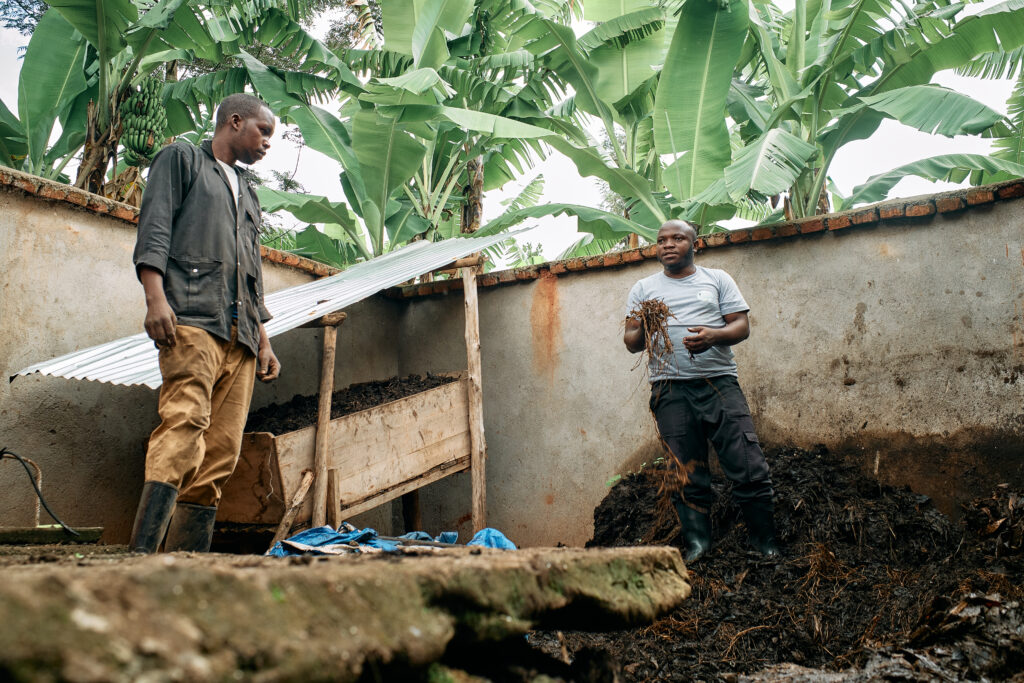 Tracy Keza
"Agriculture is science and art at the same time," says Xavio Imbabazi as he shows us how VERMIFARM creates organic fertiliser.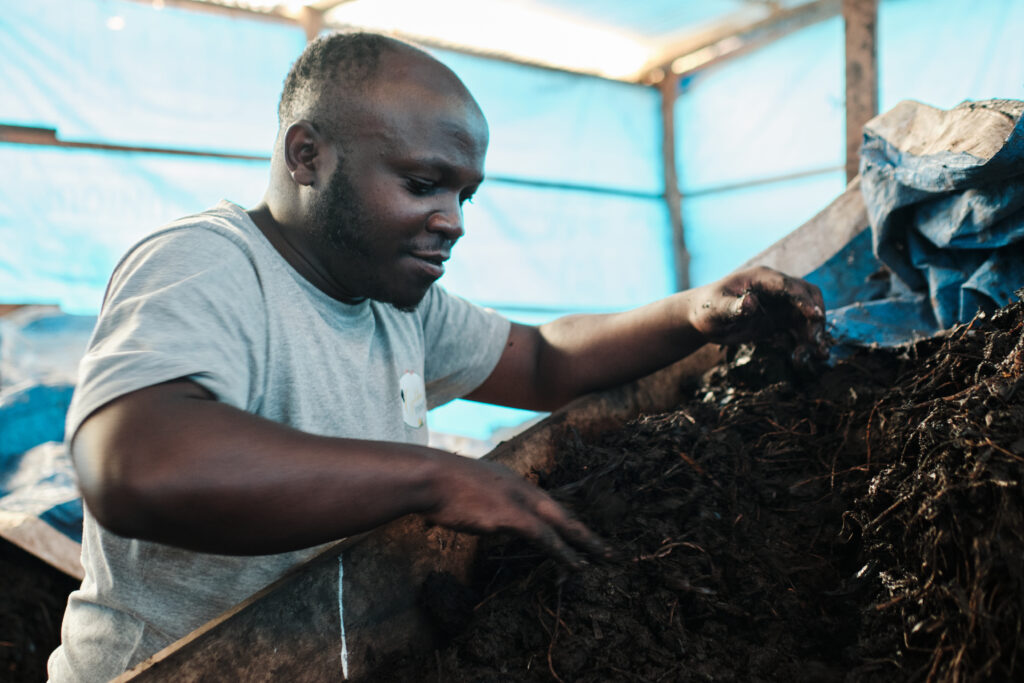 Tracy Keza
When it's time to start make the fertiliser, workers move the composting food waste to a covered area into different wooden trough like containers. VERMIFARM uses vermicomposting, which is a composting process that relies on earthworms and microorganisms to help convert organic materials, in this case food waste, into nutrient-rich, organic fertilisers.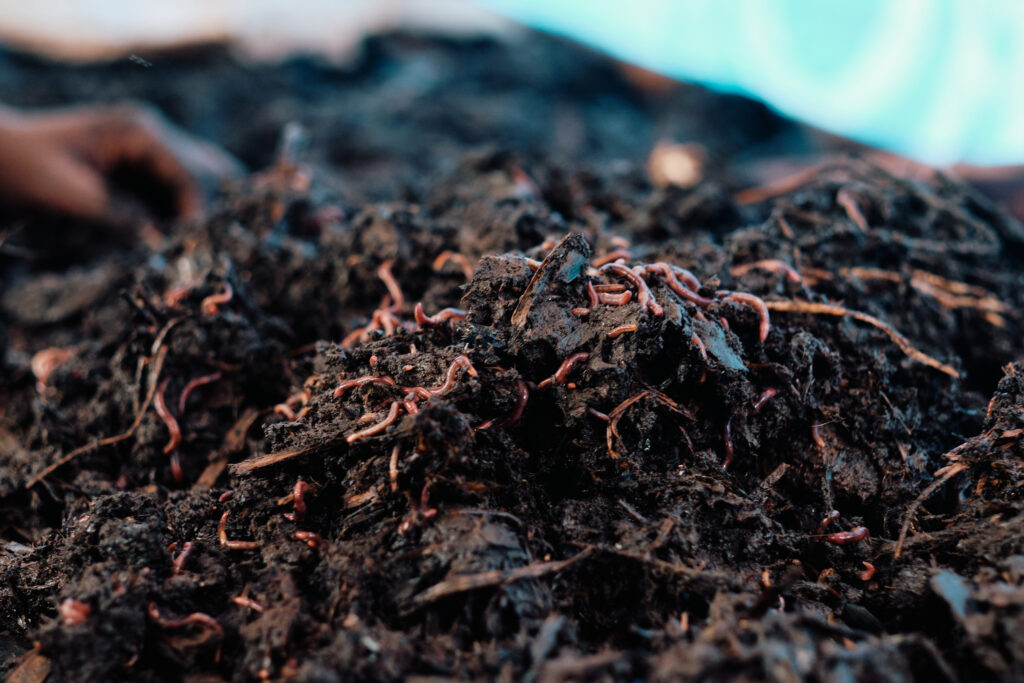 Tracy Keza
Landfills emit a lot of CO2 emissions, but by adding a special species of red earthworms (scientific name euseusnia foetida), no greenhouse gases are emitted from the food waste.
Tracy Keza
1kg of worms can decompose 3-5kg of food waste per day. In business terms, it's a sustainable enterprise as the worms double to triple every month.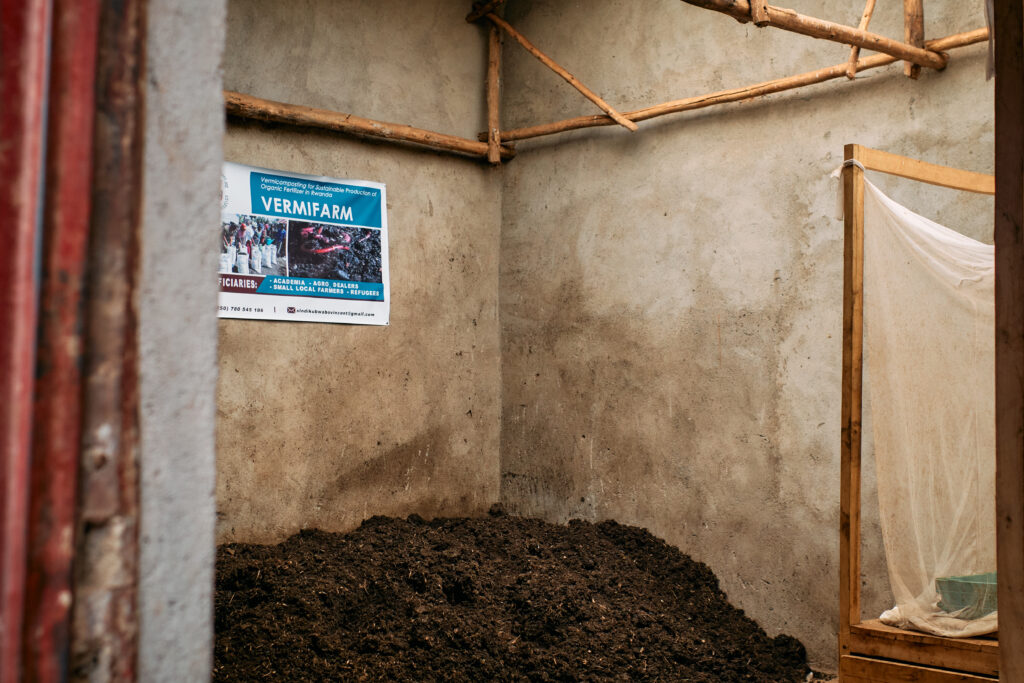 Tracy Keza
After 20–30 days, the solid fertiliser is ready to be harvested. Workers move the solid fertiliser to a dry room and separate the worms from the fertiliser and place them back into the wooden containers to continue the process of breaking down food waste.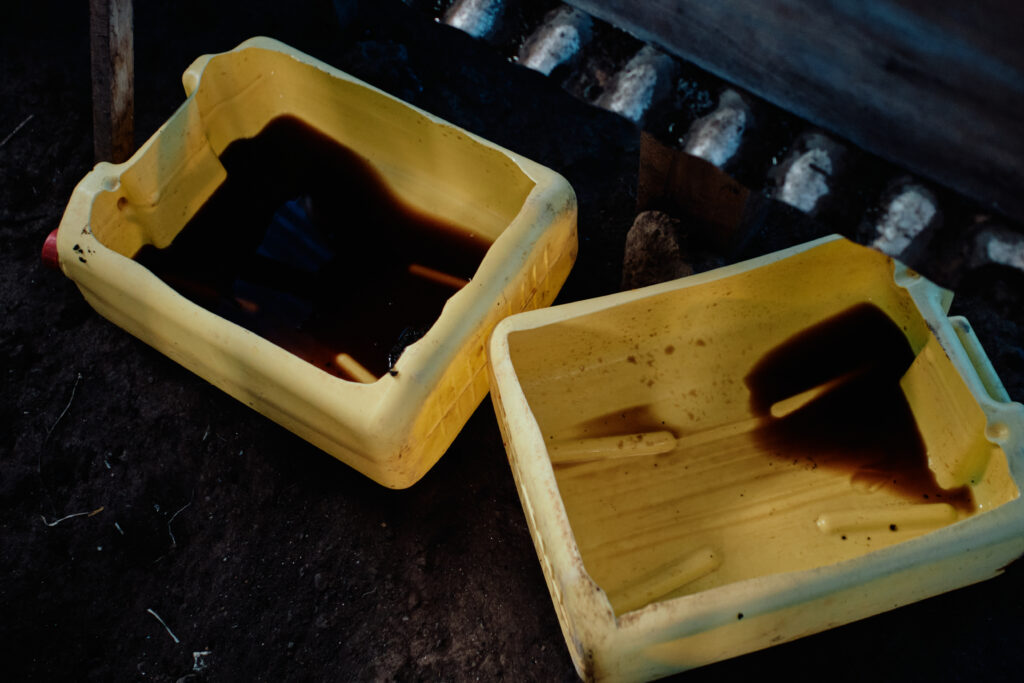 Tracy Keza
Access liquid that drips from the compost is collected in yellow  jugs, which then is turned into liquid fertiliser, known as Vermiliquid.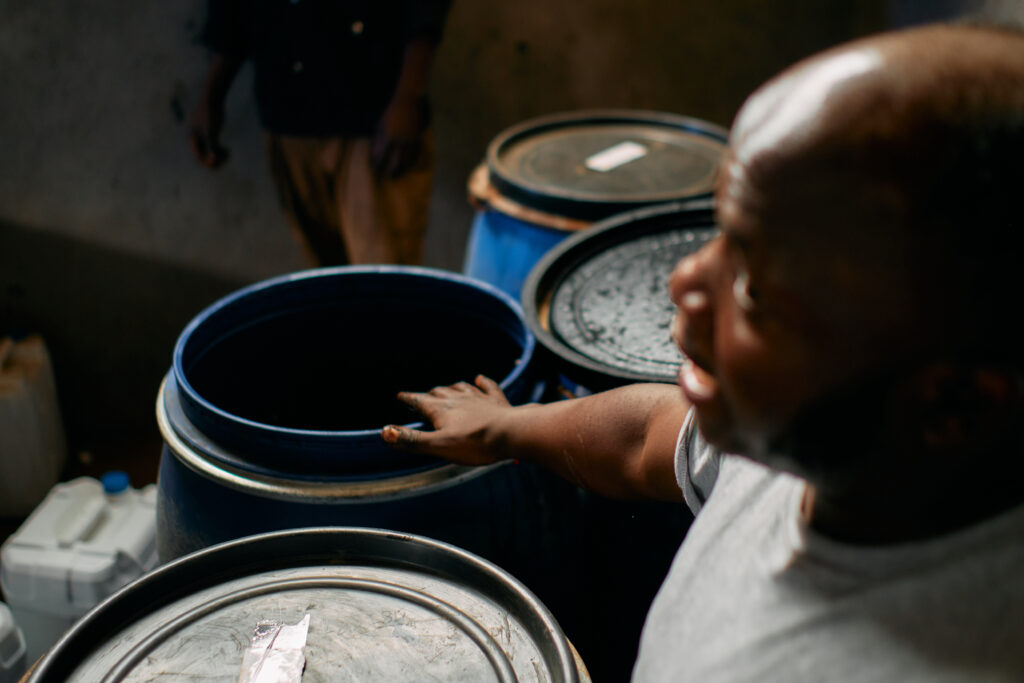 Tracy Keza
VERMIFARM enhance the Vermiliquid with nutrients from plants and store it in containers until it's ready to be packaged.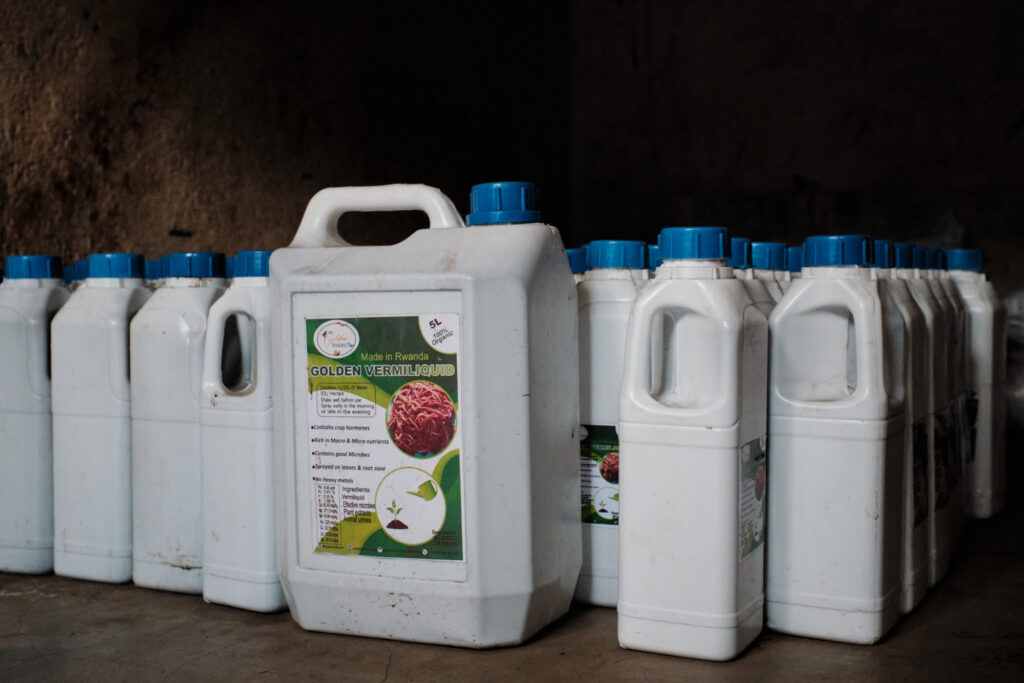 Tracy Keza
Packaged Vermiliquid fertiliser that is ready to be sold.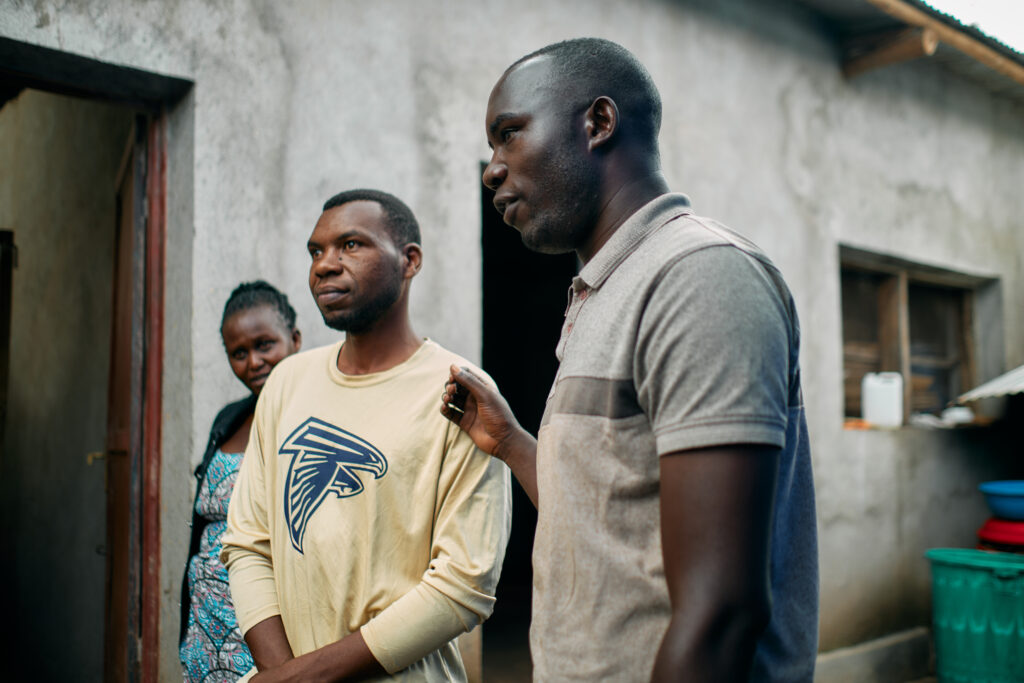 Tracy Keza
VERMIFARM works with agro dealers who sell the fertiliser to farmers and local communities. Most of the agro dealers are farmers as well and act as a connection between VERMIFARM and the community. The agro dealers also teach others about how to farm with VERMIFARM's organic fertilisers.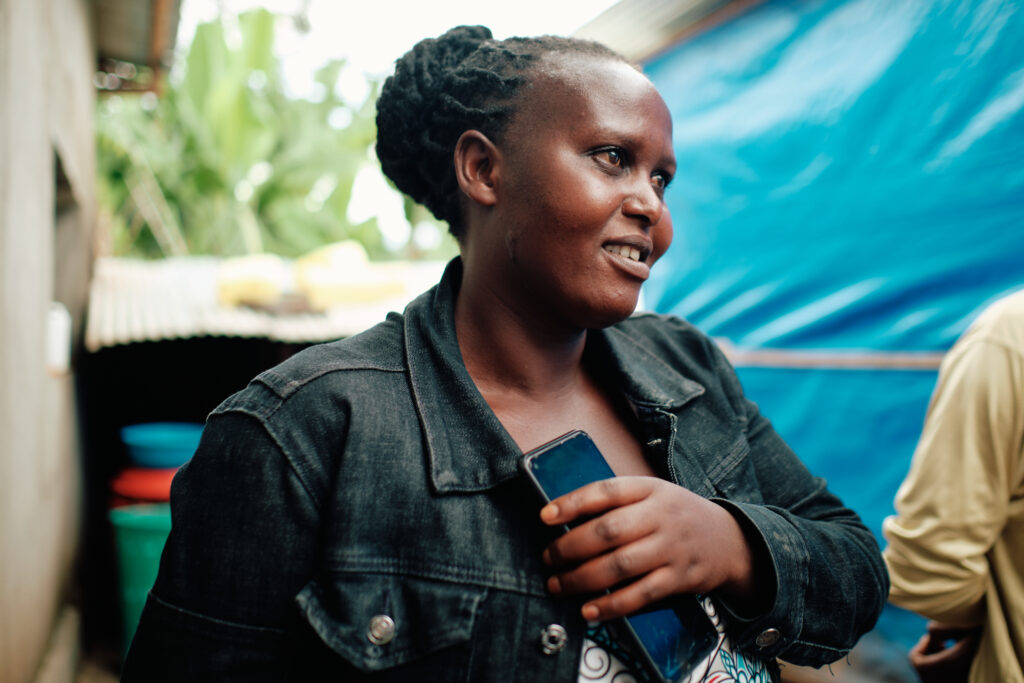 Tracy Keza
Nyirahabimana Innocente is a small scale farmer who uses VERMIFARM's fertiliser to grow her crops, passion fruits and Irish potatoes.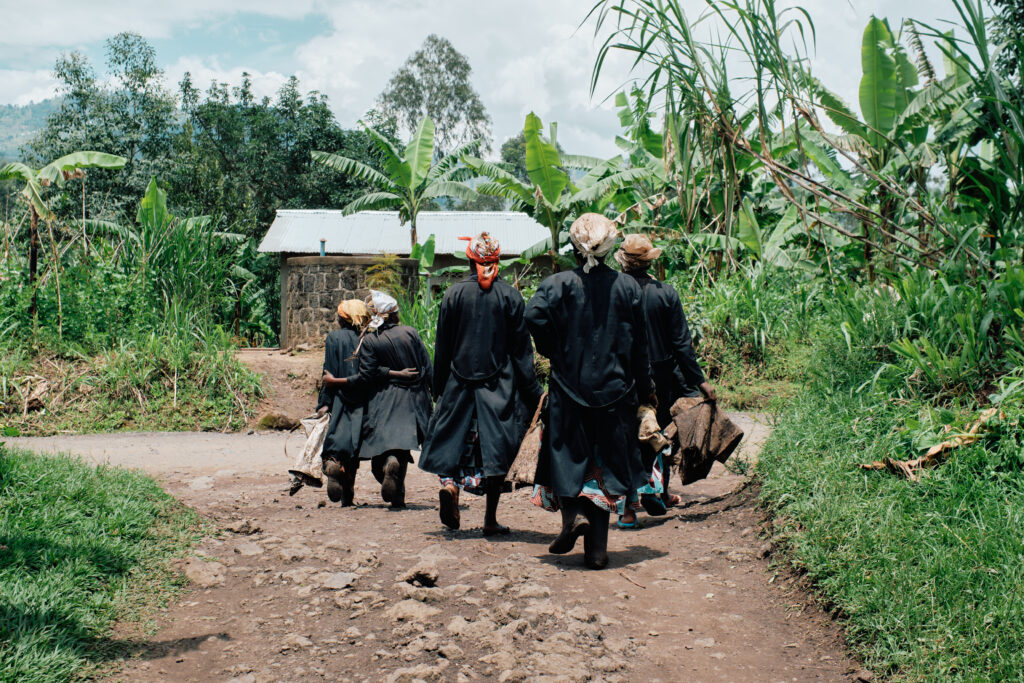 Tracy Keza
Through the support of RAIN, VERMIFARM  aims to secure additional land, train 50 refugees to use the fertiliser, and produce 60 tons of organic fertiliser monthly (two tons per day). In full establishment, the business aims to generate $25,000 USD per month (60 tons monthly at 20 US$ USD per 50 kg).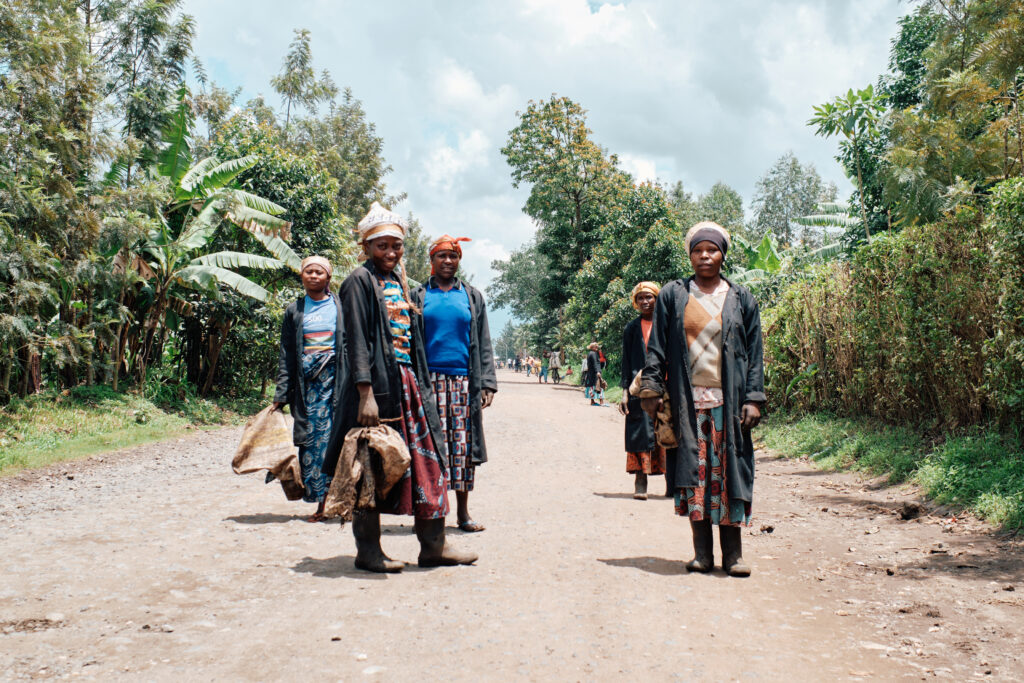 Tracy Keza