Who is Esther?
Esther is a 57-year-old mother of five children. She lives in an informal settlement in Kampala, Uganda, called Namungona located in the Rubaga Division. In 2010, Esther and her friend, Specioza, started a saving group called the Namungona Women Empowerment Initiative. They started the group after learning about the importance of saving from the National Slum Dwellers Federation of Uganda (NSDFU).
Esther and Specioza mobilized women in their settlement to join their savings group which grew to include 60 women. According to Esther, the women needed support to save and learn more about personal finance.
Esther said that from group savings, they were able to give group members loans with a very minimal interest rate which was helpful since many of the women could not afford commercial bank loans. In most East African countries, banks have very high-interest rates and often times require a land title for a loan. Esther said, "Where could I get a land title to get a loan? I am always grateful for Slum Dwellers International (SDI) for having taught us a methodology that is pro-poor."
The small loans from the savings groups have since enabled members to start businesses and earn some money. They sell fresh food, knit mats, tailor and sell clothes, and make and sell soap and hand sanitizer to support their families.
The slum dwellers groups in Uganda's growing municipalities and Kampala save daily and give loans to their members, with minimum interest. These loans are usually for household and livelihood needs such as school fees, health care, and small business support. Such collective savings has helped the slum dwellers many times in upgrading their slum situation and have also come in handy during the pandemic and natural disasters.
Turning Waste into Charcoal
In addition to saving, the group also works on projects that do not require any start-up capital. In 2018, they began cleaning out blocked drains that were causing flooding in the settlements. They decided to make charcoal out of the waste for sell it to earn income as a group.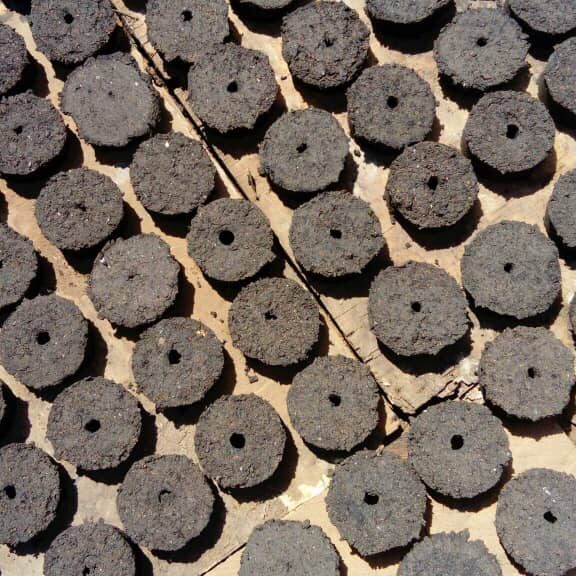 In the beginning, they used their hands to mold the charcoal out of the waste. But with the money that they've made, they bought a machine to help them mold the charcoal. Now they can produce more charcoal, and make more money. "The machine has made life easy as we can now make as much as three times the quantity we used to make with our hands," says Esther.
Besides making Charcoal from waste, they also collect other waste that can be recycled like polythene papers and plastic bottles, which they sell to recycling companies.
From Charcoal to Soap
Following the COVID-19 lockdown, many people learned that it is not wise to put all their eggs in one basket. Esther's saving group, the Namungona Women's Empowerment Initiative, lost many of its customers as many people left the city for rural areas after the closing of many of their workplaces. The group decided to diversify their activities and business.
During the pandemic, there was a high demand for masks and soap as well as a sanitizer. To fill this demand, the women ventured into liquid soap making and sewing masks for sell to the community members. At first, they began sewing masks with one sewing machine, today, they have three machines. The members of the group diversified their business, learned new skills, and were able to continue earning money despite the pandemic.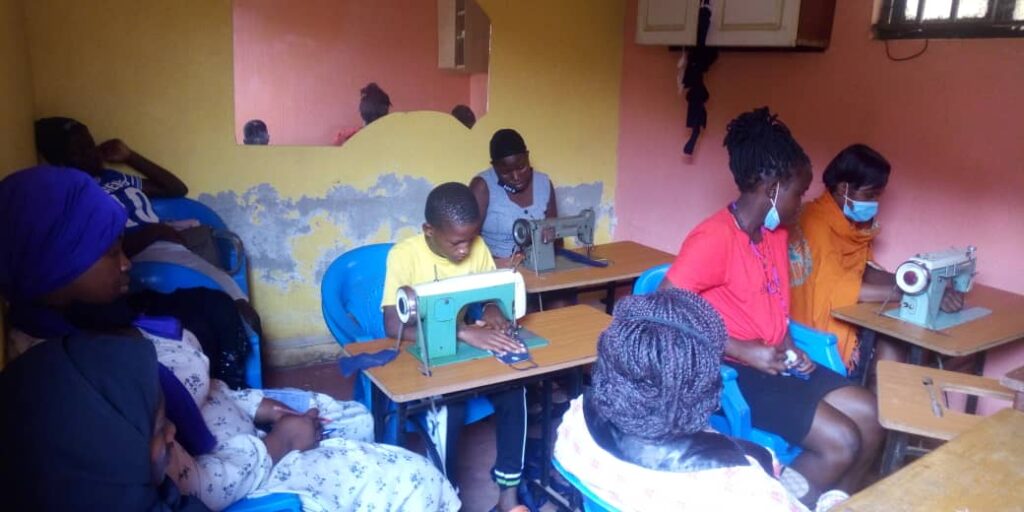 Esther's Success
At a personal level, Esther's savings have helped her get a job where she sells towels, bed sheets, baby clothes, and women's and men's clothes.
She has also been able to teach her children the value of savings. She reflected that "when my family member goes to the hospital, I can afford to buy their prescription medications." Esther also spoke about the importance of her savings during the COVID-19 pandemic. She said "during the COVID-19 lockdown, my savings helped me get through it. I could afford to pay rent as well as keep some savings for renovations and upkeep, and in the near future I plan to have my own house."
About Namungona Women's Empowerment Initiative
Namungona Women's Empowerment Initiative is one of the 530 saving groups under the umbrella of the National Slum Dwellers Federation of Uganda (NSDFU) which is part of the global network of slum dwellers called Slum Dwellers International (SDI). SDI is a global network of social group movement of people living and operating activities in informal communities/slums in urban areas.
Women are at the forefront of the federation because they are the most affected when it comes to disasters. Women stay with the family most of the time. They are responsible for providing food, healthcare, and ensuring that children attend school. When it comes to disasters, women tend to be affected the most, which is why it is important for women to come together and support each other. Esther Mirembe is a powerful example of a woman who has helped make a difference for other women and their families by setting up a savings group in her settlement area.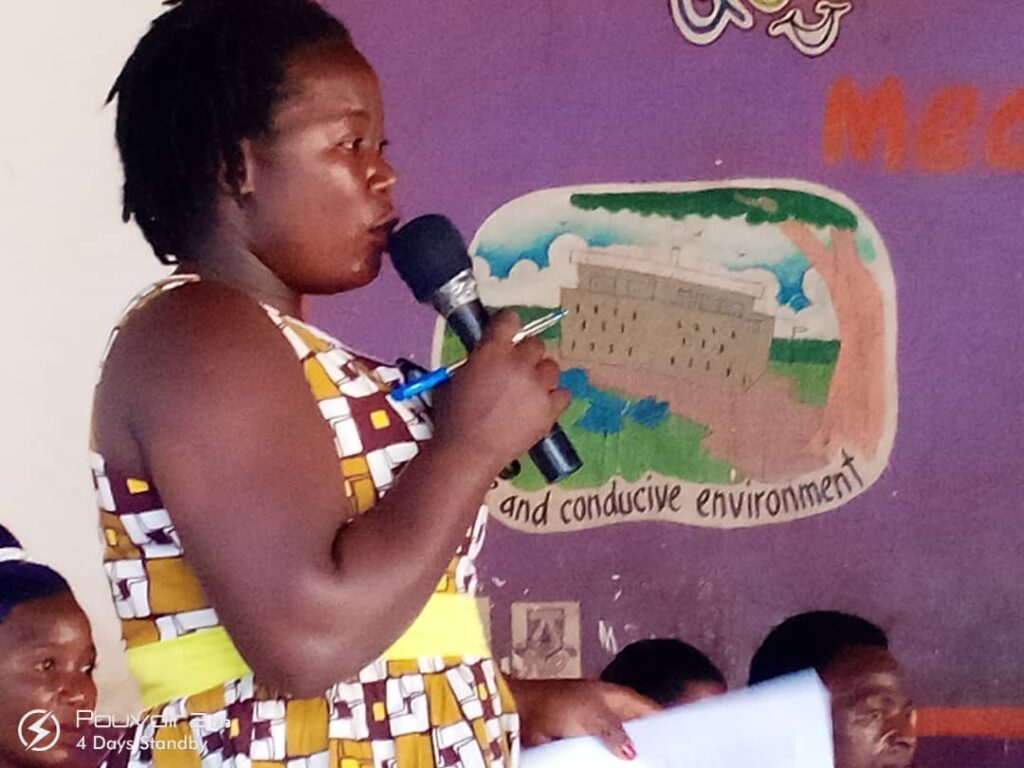 Collective Learning for Locally-led Adaptation
With the help of a Catalytic Grant won at the 2021 Gobeshona Global Conference, Sarah Nandudu, Hamida Akter, and Zukia Sultana were able to support collective learning to build resilience in informal settlements in the face of climate change. Esther is but one of the women who were positively impacted. The Namungona Women's Empowerment Initiative participated in a knowledge exchange program where they learned strategies that slum communities can undertake to adapt to ever-increasing climate change effects.
"Community climate change innovations help solve local problems. There is a need for governments, project leaders, and donors to listen to the voices of the urban poor," says Esther. "We have the solutions to the challenges we face".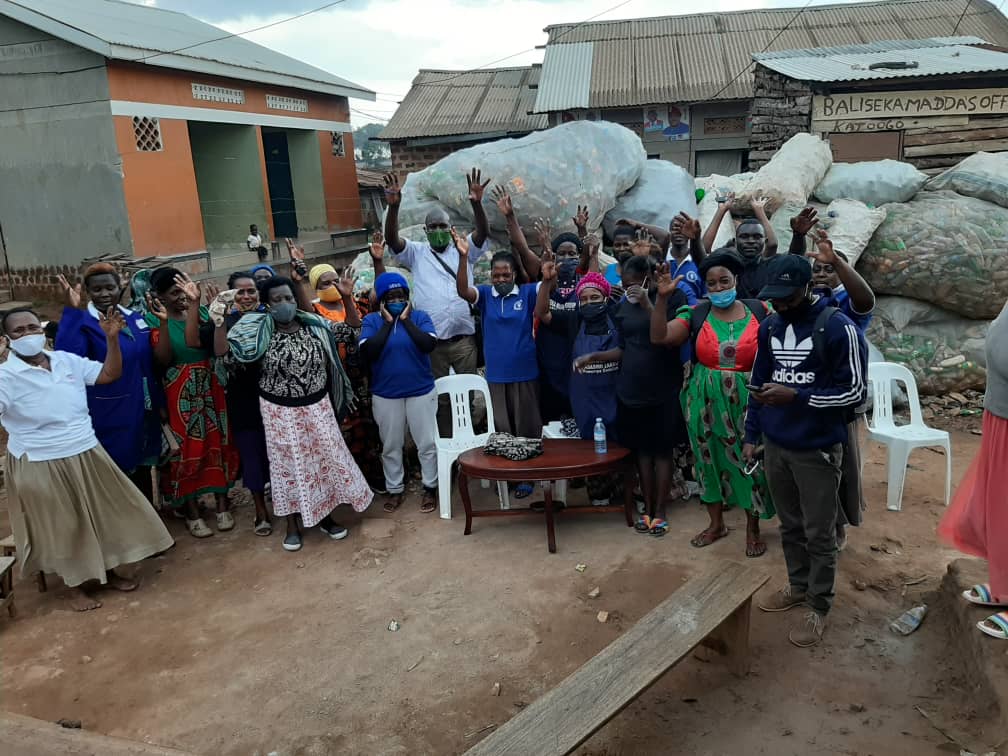 The Authors:
Sarah Nandudu is the Coordinator for the National Slum Dwellers Federation of Uganda (NSDFU) a part of Slum Dwellers International (SDI).
Zakia Sultana is an Assistant Professor at the Department of Environmental Science and Disaster Management at the Bangabandhu Sheikh Mujibur Rahman Science and Technology University in Gopalganj-8100, Bangladesh
Hamida Akter is a Bachelor's Student in the Department of Environmental Sciences at Jahangirnagar University in Bangladesh.
About the Catalytic Grant Awards:
The authors received a Catalytic Grant award at First Gobeshona Global Conference in 2021. They received $5000 to take forward their idea sparked at the conference and to continue to work together as a group.
A new round of Catalytic Grants is now open.
If you're interested in applying for a catalytic grant, register to hear more impact stories and network with the inaugural catalytic grant winners at Gobeshona on 1st April, 07:00 – 09:00 GMT // 09:00 – 11:00 CEST.